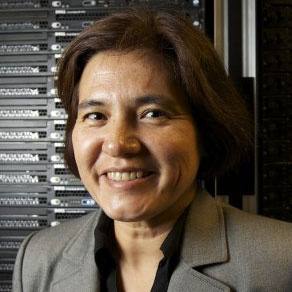 Lucila Ohno-Machado
University of California, San Diego
[introductory] Use of Predictive Models in Medicine and Biomedical Research
Summary
Sharing biomedical and clinical data to build AI models is necessary: AI researchers need large, representative samples to build generalizable models. However, there are several barriers to sharing these types of data, and they are related to patient or study participant privacy, consents provided by them, environment where the data will be stored and potentially distributed from, etc. Sharing AI models is also necessary, and some performance metrics on certain data should be provided to those seeking such models for various purposes. In this course, we will discuss data sharing and privacy protection, as well as AI model sharing and proper evaluation of predictive models.
Syllabus
Issues with Data Sharing and individual privacy
Issues with AI models sharing and performance metrics
References
Arellano AM, Dai W, Wang S, Jiang X, Ohno-Machado L. Privacy Policy and Technology in Biomedical Data Science. Annu Rev Biomed Data Sci. 2018;1:115-129. PMID: 31058261
Bonomi L, Huang Y, Ohno-Machado L. Privacy challenges and research opportunities for genomic data sharing. Nat Genet. 2020 Jul;52(7):646-654. doi: 10.1038/s41588-020-0651-0. Epub 2020 Jun 29.PMID: 32601475
Huang Y, Li W, Macheret F, Gabriel RA, Ohno-Machado L. A tutorial on calibration measurements and calibration models for clinical prediction models. J Am Med Inform Assoc. 2020 Apr 1;27(4):621-633. doi: 10.1093/jamia/ocz228. PMID: 32106284
Lasko TA, Bhagwat JG, Zou KH, Ohno-Machado L. The use of receiver operating characteristic curves in biomedical informatics. J Biomed Inform. 2005;38(5):404-15. PMID: 16198999
Pre-requisites
None.
Short bio
Lucila Ohno-Machado, MD, MBA, PhD received her medical degree from the University of São Paulo and her doctoral degree in medical information sciences and computer science from Stanford. She is Associate Dean for Informatics and Technology, and the founding chair of the UCSD Health Department of Biomedical Informatics at UCSD, where she leads a group of faculty with diverse backgrounds in medicine, nursing, informatics, and computer science. Prior to her current position, she was faculty at Brigham and Women's Hospital, Harvard Medical School and affiliated with the MIT Division of Health Sciences and Technology. Dr. Ohno-Machado is an elected member of the American College of Medical Informatics, the American Institute for Medical and Biological Engineering, the American Society for Clinical Investigation and the National Academy of Medicine. She served as editor-in-chief for the Journal of the American Medical Informatics Association from 2011 to 2018. She directs the patient-centered Scalable National Network for Effectiveness Research, a large clinical data research network covering more than 30 million patients and 12 healthcare systems, and was one of the founders of UC-Research eXchange, a clinical data research network that connected the data warehouses of the five University of California medical centers. She was the director of the NIH-funded National Center for Biomedical Computing iDASH (integrating Data for Analysis, 'anonymization,' and Sharing) based at UCSD with collaborators in multiple institutions, as well as other NIH-funded consortia and research projects. Her research focuses on privacy-preserving distributed analytics for healthcare and biomedical sciences. She has received numerous awards for innovations in biomedical informatics.